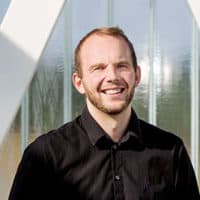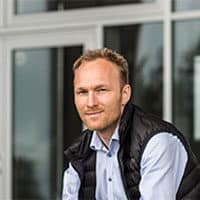 We have chosen to locate ourselves in Videnbyen so as to be a part of the innovative network that is in place here. We are close to students, entrepreneurs and other businesses with which we can create new relationships and projects.
Manager of HD GreenLab, HedeDanmark A/S
We have chosen to have our offices in Videnbyen, Cortex Park due to an amazing architecture, the great inflow of light and the service minded staff – and the location is also ideal for us.
Director of Ecobotix