Who are we?
Science Parks of Southern Denmark is a business fund aimed at running innovation and science parks in the Southern Denmark region, supporting entrepreneurship and knowledge-based industries in the field of, for example, robotics and welfare technology, design, IT, green energy and health and environment.
Where are we?
Science Parks of Southern Denmark has 4 departments: Forskerparken and Videnbyen in Odense, Ellegården in Sønderborg and Pakhuset in Kolding.
Science Parks of Southern Denmark is home to more than 120 companies, spread over 23,000 m2 and approx. 700 employees have a workstation in one of the 4 parks. Over 24,000 collaboration partners, conference delegates and foreign delegates visit the parks each year.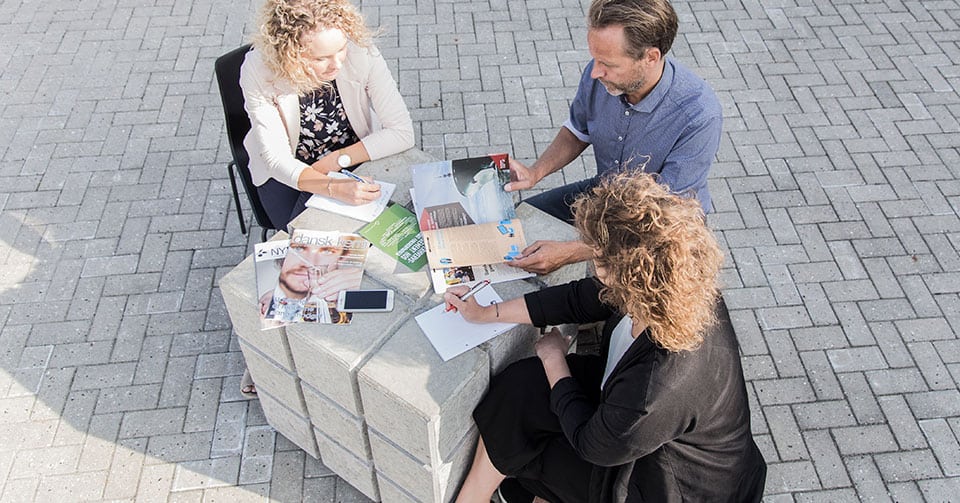 What can we do?
We support entrepreneurship through a range of offers:
Future Innovators: Innovation days for the oldest classes in primary and lower secondary schools, focusing on future technological solutions.
Capital Together with the University of Southern Denmark, we own the investment company Syddansk Innovation, which invests venture capital in growth companies.