Who are we?
Science Parks of Southern Denmark is a business fund aimed at running innovation and science parks in the Southern Denmark region, supporting entrepreneurship and knowledge-based industries in the field of, for example, robotics and welfare technology, design, IT, green energy and health and environment.
Where are we?
Science Parks of Southern Denmark has 4 departments: Forskerparken and Videnbyen in Odense, Ellegården in Sønderborg and Pakhuset in Kolding.
Science Parks of Southern Denmark is home to more than 120 companies, spread over 23,000 m2 and approx. 700 employees have a workstation in one of the 4 parks. Over 24,000 collaboration partners, conference delegates and foreign delegates visit the parks each year.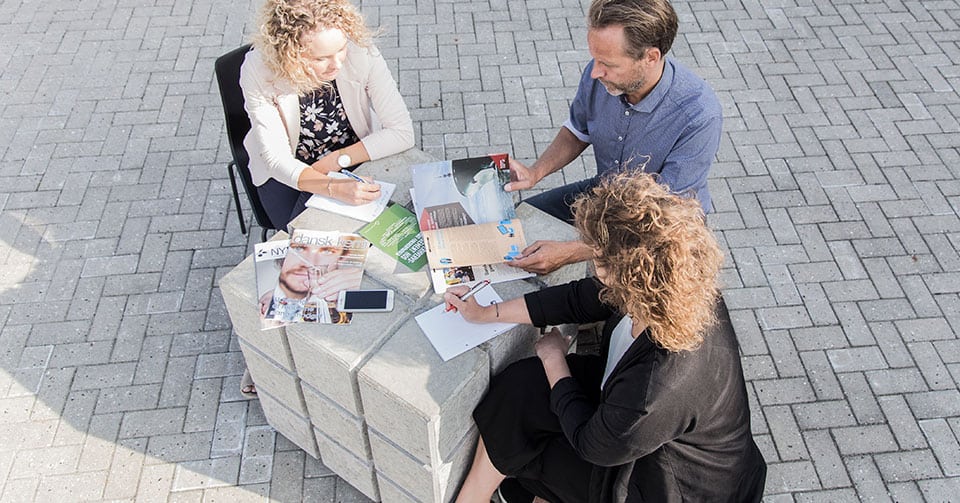 What can we do?
We support the collaboration between research and business in several ways:
Grants
Whenever possible, grants are made in the form of research and development projects, carried out under the auspices of the Fund. The next big project is the holding of TechBlast, which will be held for the first time in the spring of 2020. Read more here >>
Capital
The foundation owns together with the University of Southern Denmark the investment company Syddansk Innovation which for a number of years has invested venture capital in growth companies.