Good advice
15. august 2023
Choosing the perfect meeting place: A guide for meeting bookers
Meetings are an integral part of the business world. But for a meeting to be productive, it is important to choose the right meeting place. But how do you choose the perfect place? Read on and get wiser.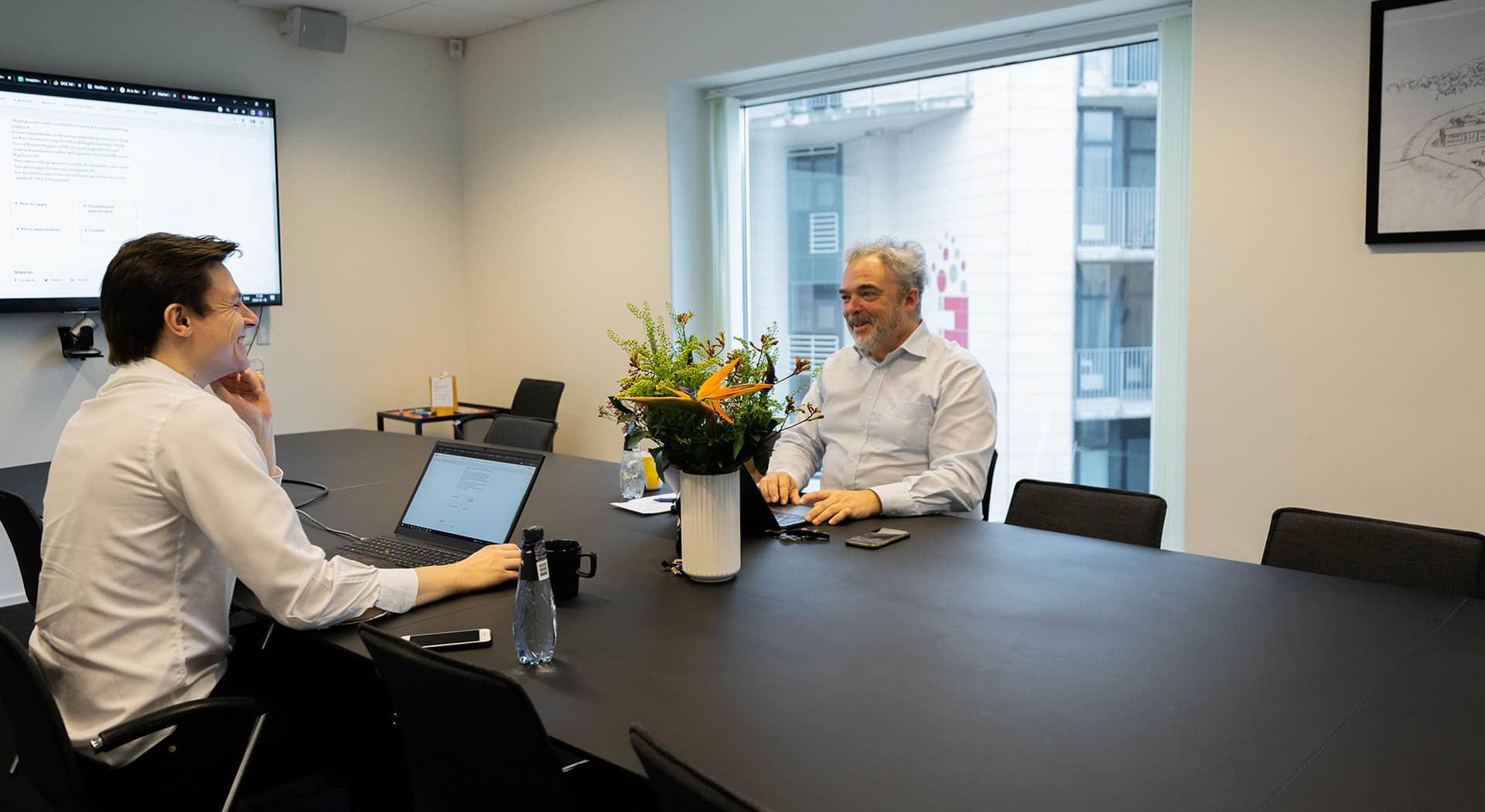 This guide is created with meeting bookers in mind who want to find the perfect meeting rooms for their companies. In the Science Parks of Southern Denmark community, we understand the importance of the right environment for productive meetings. Therefore, we have gathered our best advice and tips here. You are also welcome to take a look at our meeting rooms in Odense.
What?
The choice of the right meeting place is not just a practical decision; it is a decision that can shape the entire course and outcome of the meeting. The perfect meeting place can be the difference between a productive and inspiring meeting and one that falls flat. But with so many options out there, how do you make sure you make the right choice? This guide is designed to accompany you through this process, give you insight, and ensure that your choice reflects your meeting's purpose and ambitions.
Where?
In today's globalized world, the possibilities for meeting rooms are almost endless. From the bustling heart of the city to quiet suburbs, from modern conference centers to cozy cafes – the choice of meeting place can be tailored precisely to your meeting's unique needs and atmosphere. The important thing is to find a place that not only meets the practical requirements but also complements the purpose of the meeting and the needs of the participating individuals. A well-chosen meeting place can help create an atmosphere of collaboration, community, and innovation, no matter where it is located.
When?
In a world where time often feels like a scarce commodity, the importance of flexibility is crucial. Whether you are in a hurry and need to find a meeting room quickly, or you are planning ahead with weeks or months in advance, it is always the right time to ensure that your meeting has the best framework. With the right meeting place, even a spontaneous meeting can be transformed into a powerful gathering of ideas.
Why?
Meetings are not just about sharing information; they are about creating connections, inspiring, and promoting collaboration. A well-chosen meeting place can be the catalyst for all of this. It can stimulate creativity, facilitate clear communication, and ensure that all participants feel valued and engaged. When you choose the right meeting place, you are not only investing in a room – you are investing in your meeting's potential.
How?
When faced with the decision to choose the ideal meeting place, there are some key factors to consider:
Size: It is important to ensure that the room can accommodate all participants without feeling cramped, but also without feeling too large and impersonal.
Location: A central and easily accessible location can make it easier for everyone to participate and minimize delays.
Facilities: Modern AV equipment, whiteboards, and the possibility of catering can improve the quality of the meeting and the participant's experience.
Atmosphere: The atmosphere of a meeting room can set the tone for the entire meeting. Consider what mood you want to create and choose a place that complements this.
By taking these factors into account, you ensure that your meeting is not only productive but also memorable.
What now?
Finding the perfect meeting place may seem like a daunting task, but with the right guidance and support, it is more than possible. In the Science Parks of Southern Denmark community, we are dedicated to supporting companies in their growth and development. We understand the importance of having the right facilities and resources available, and we are here to help you find the ideal meeting rooms for your needs.
We offer rental of meeting rooms at two different attractive addresses in Odense M. Call Mari at tel. 63157101 (Videnbyen) or Mette at tel. 63157209 (Forskerparken) and have a non-binding conversation or a free tour.