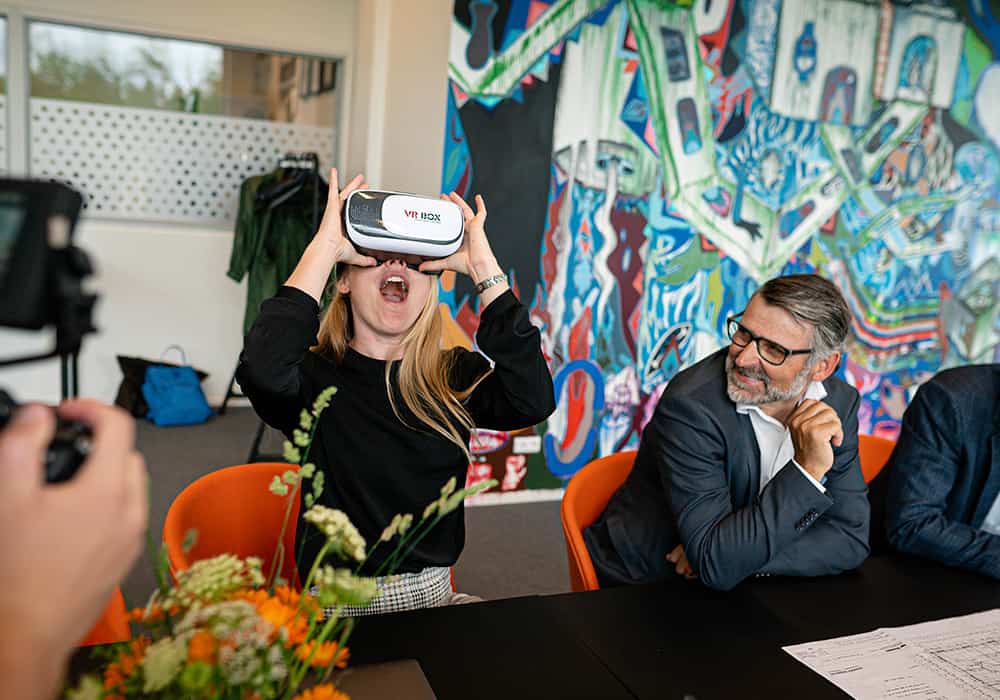 THE COMMUNITY IN VIDENBYEN
An innovative environment with modern offices and meeting facilities
Videnbyen in Odense is in Campus Odense as a neighbour to the University of Southern Denmark and with a light rail station on the doorstep. We let offices and desk space in a modern office community as well as modern meeting and conference facilities.
Furthermore the following can be found in Videnbyen: prototype labs, incubation communities, offers for start-ups and a cafeteria.
We offer:
A strong community
Flexible facilities
Modern meeting rooms
Good communal areas
FACILITIES
Facilities in Videnbyen

Videnbyen offers several facilities and possibilities for companies wishing to work in an innovative environment together with other companies.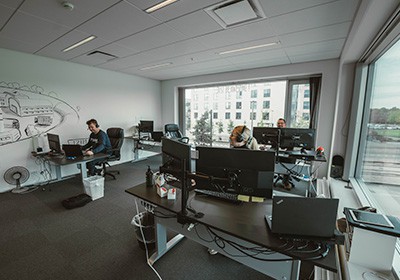 Offices
Freelancers, entrepreneurs and small businesses can rent offices or office spaces in Videnbyen and work side by side with other innovative people. If you're a start-up hunting for cheap offices, take a look at our New Bizz.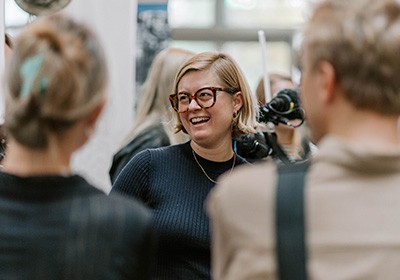 Networking events
Videnbyen continually hosts networking events where companies can meet and exchange ideas and knowledge.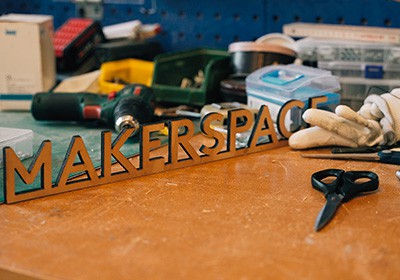 Innovative labs
In Videnbyen there's a special work area called the Makerspace with a variety of tools where companies and students can work together to develop new products and technologies and explore their creative minds creating innovative prototypes for their start-ups, school projects or hobby projects.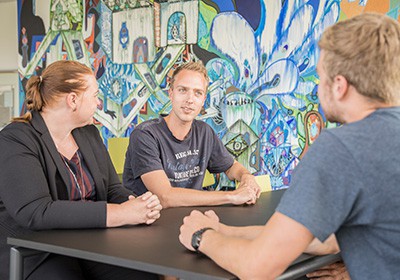 Educational institutions
Videnbyen accommodates several educational institutions such as the University of Southern Denmark and UCL University College.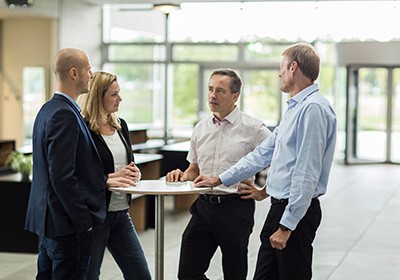 Venture companies
Videnbyen accommodates several venture companies, among them Syddansk Teknologisk Innovation, Energi Invest Fyn and Science Ventures Denmark which invest in start-ups and companies in the region of Southern Denmark.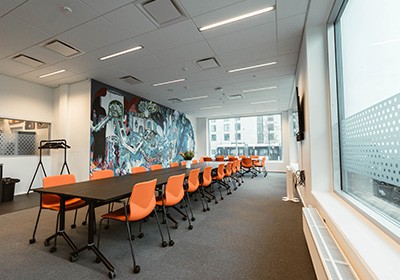 Conference- and meeting facilities
ADVANTAGES
Advantages for companies
in Videnbyen
As part of Videnbyen's community, you'll have access to the following:
COMMON CAFETERIA
A common cafeteria with the possibility to enter a lunch scheme and catering for meetings
FREE PARKING
Free parking
free WIFI
Free WIFI
MANNED RECEPTION
Manned reception with greeting of guests
ARRANGEMENTS
Social and professional activities
FREE TEA AND COFFEE
Free tea and coffee for all employees
OFFICE CLEANING
Professional weekly office cleaning
Free meeting Rooms
Free booking of meeting rooms
PRINTERS / SCANNERS
Free use of printers and scanners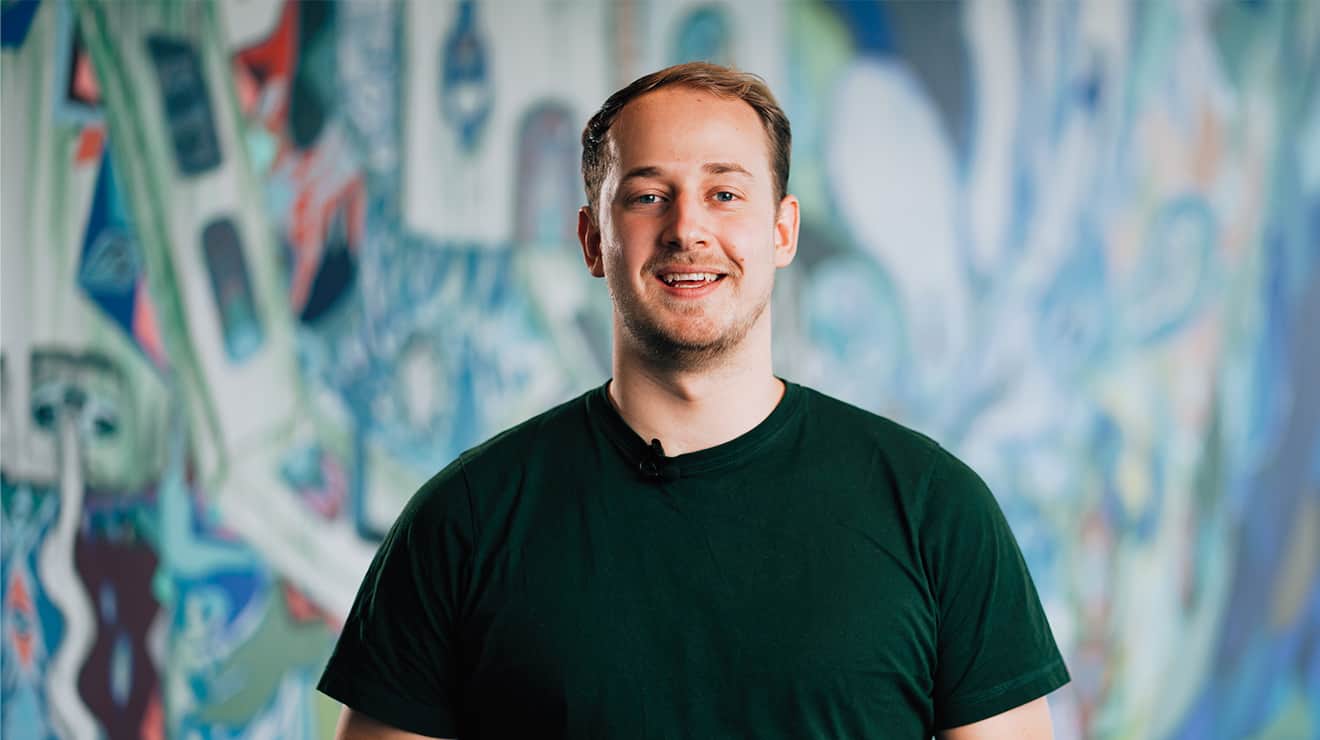 "Professional facilities with room for growth"
One of the things that's so cool about being a start-up in Videnbyen is the all-inclusive solution with professional facilities and with room to grow.
FIND YOUR WAY
Find your way to Videnbyen
Find your way to Videnbyen
ARRIVAL BY CAR
When you visit Videnbyen you can use one of the many free parking spaces. Remember to orient yourself about the parking rules. We recommend one of the following and if in doubt, do ask upon arrival in Videnbyen.
– Two-hour parking
– Parking towards Niels Bohrs Allé
ARRIVAL BY LIGHT RAIL
The light rail runs almost 24/7. The rail has a stop right across from the main entrance to Videnbyen. The light rail runs from Hjallese in the south to the centre to Tarup in the north. See the timetable here.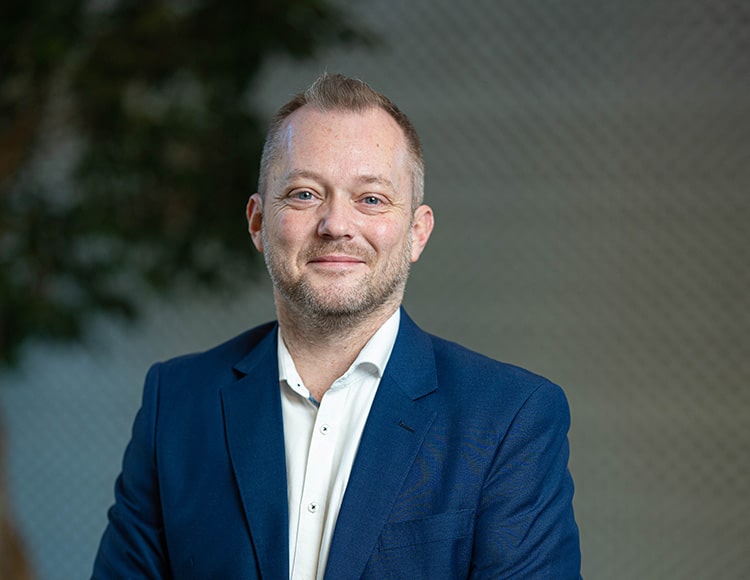 contact us
Are you interested
in hearing more?