Science Parks of Southern Denmark
Become part of a strong business community
We are the sum of 50+ dynamic companies with more than 500 employees creating relations across sections.
SPECIALISED KNOWLEDGE
AND A LARGE NETWORK
Extend your network to national and international companies
FLEXIBLE FRAMEWORK AND FACILITIES FOR DEVELOPMENT
Create the physical framework to develop, drive and grow your business
PROFESSIONAL AND SOCIAL evENTS ALL YEAR ROUND
Enter a community of more than 50 interesting companies
OUR FACILITIES
We have a variety of facilities
to meet your needs
ADVANTAGES
Advantages for companies
in Science Parks of
Southern Denmark
When you move into Science Parks of Southern Denmark you become part of something larger than a mere science park. With our two locations, Forskerparken and Videnbyen – both in Odense M, you're getting unique access to a strong and innovative community within robotics-, health- and welfare innovation where you can create valuable relations for you and your business. You'll also gain access to:
RECEPTION
Our receptionists take care of everything from receiving your guests to distributing mail and packages.
LUNCH SCHEME
We take care of lunch for you. You have the option to sign up for our lunch scheme so that you and your colleagues or guests can enjoy the delicious buffet.
POSTAGE, PRINT, COPY
We make it easy for you to send and print. You have access to both postage, copy- and print room.
EVENTS AND NETWORK
Participate in social and professional activities and networks, which both support and strengthen the development of your business.
PARKING
We have plenty of free parking around the buildings.
FLEXIBLE FRAMEWORK
Regardless of whether you need one, two or ten desks, we have the setting and the network to develop your business and match your needs.
FACILITY MANAGEMENT
Office cleaning, technical assistance, facility management, it-support and alarm services are all included in the rent.
MEETING ROOMS
You will gain access to modern meeting rooms so you can hold your meetings in professional surroundings. You can book rooms in Forskerparken and Videnbyen.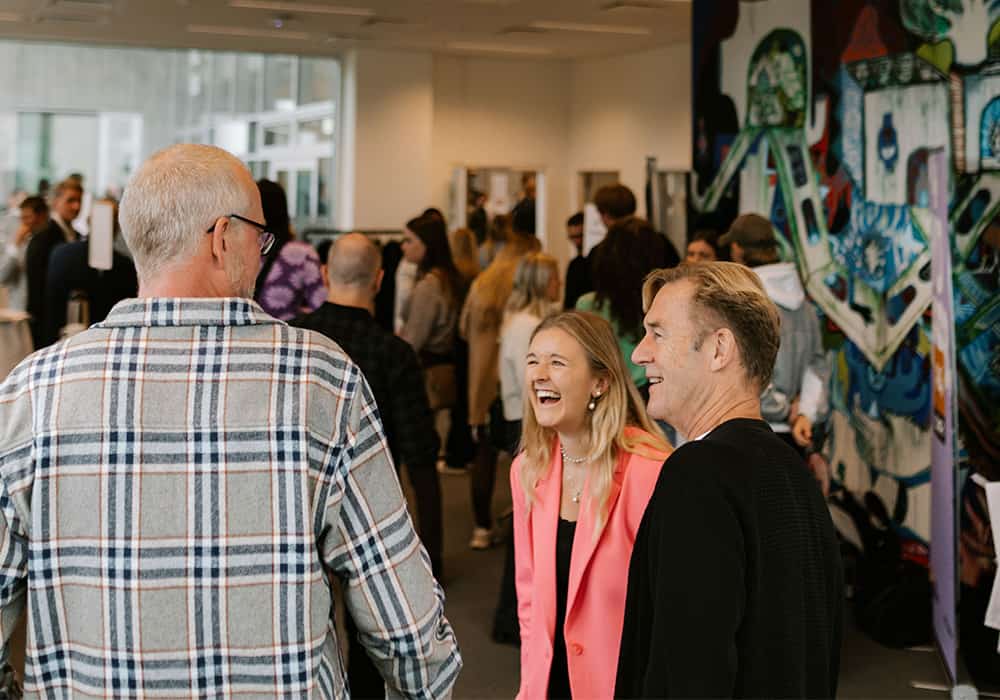 CROSS-SECTORAL NETWORKS
Community and professional networks
These last years we've been focused on developing professional networks, which are important to tenants and clients, and the need to exchange experiences and knowledge is growing constantly. Science Parks of Southern Denmark facilitates the exchange of knowledge and connects stakeholders, investors and clients as part of our vision and deed of foundation.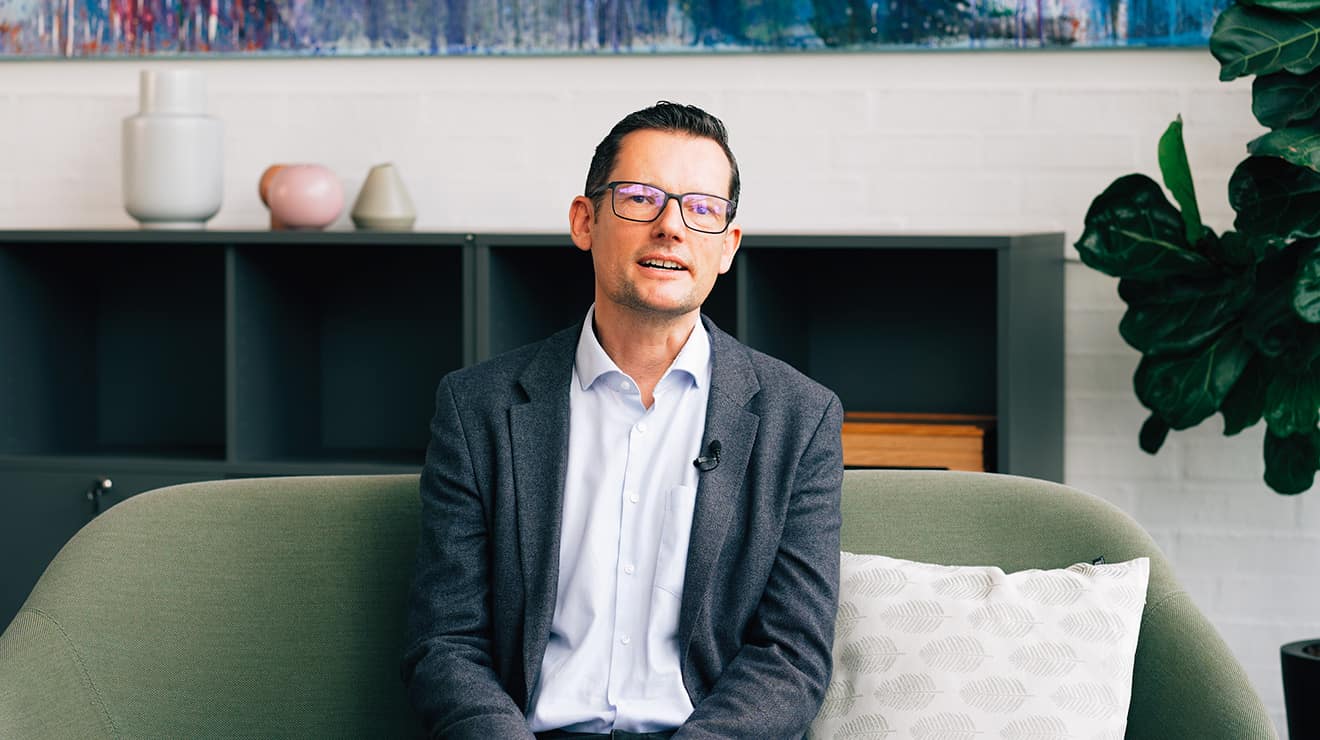 "We feel like we're part of something bigger"
We are very pleased to be here together with many different businesses and people. We feel like we're part of something bigger – even in our little division. Here are great parking facilities and seminar rooms and it's only a short distance from the motorway.
Videnbyen
Videnbyen: Modern community with SDU and New OUH as neighbourgs
With an office in Videnbyen and with the University of Southern Denmark and Odense University Hospital as neighbours, you'll experience a daily life where the distance to networks and sparring with like-minded is short.

Videnbyen houses a mix of national and international entrepreneurs and established companies that make our community buzz with passion, talent, and creativity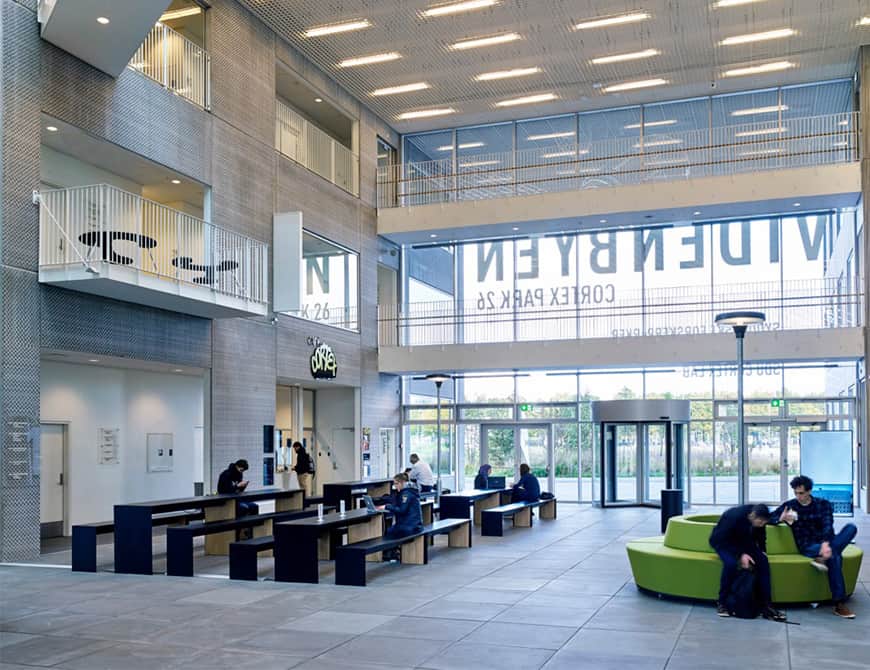 Forskerparken
Forskerparken: Community within health and robotics
With its many big and small companies within health and health data, health innovation, welfare technology, automation and robotics, Forskerparken is the largest cluster of health- and technological companies outside Copenhagen.

Located amid Campus Odense and with SDU and New OUH in the backyard, Forskerparken is a fantastic place for companies working in those fields – as well as expertise in robotics and big data is present among the many actors and tenants in the park.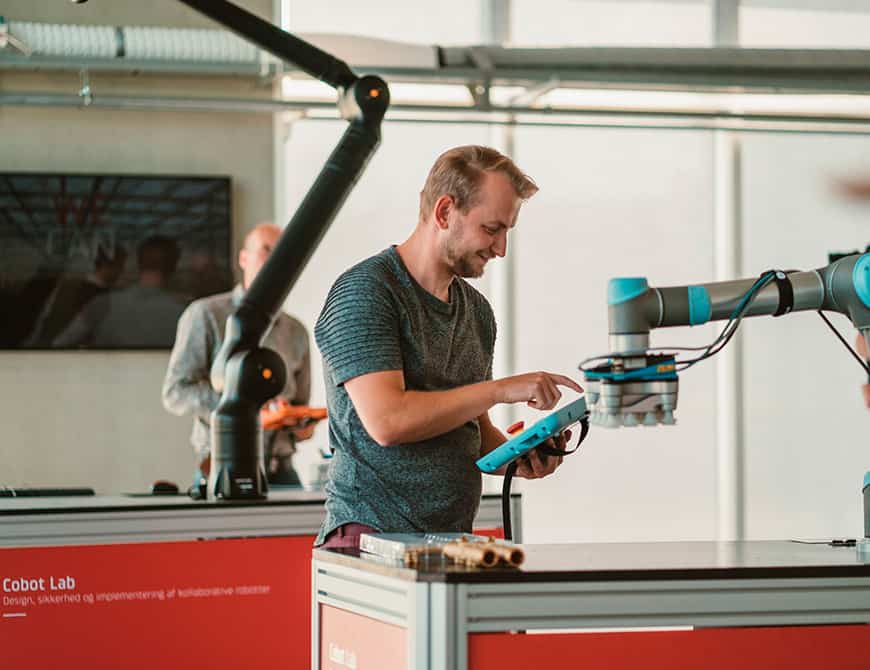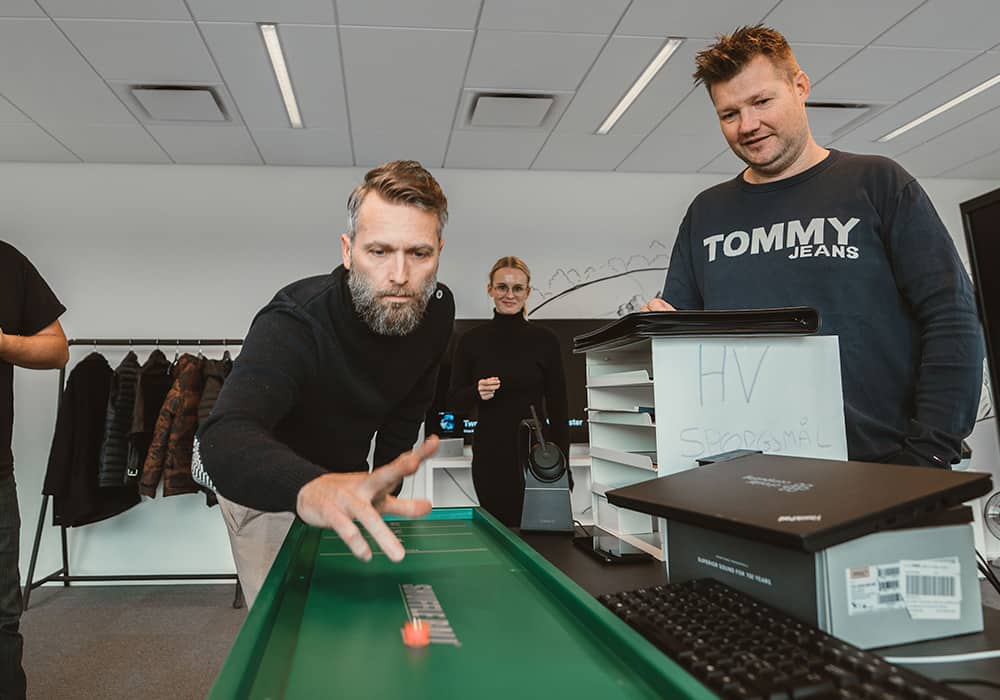 THE COMMUNITY
The best possibilities for start-ups, scale-ups and established companies
Regardless of whether your business needs one, two or ten desks, closed offices or whole office sections, we have the environment and the network for your business to develop in. As part of Science Parks of Southern Denmark, you'll become part of a community where everybody contributes to each other's business.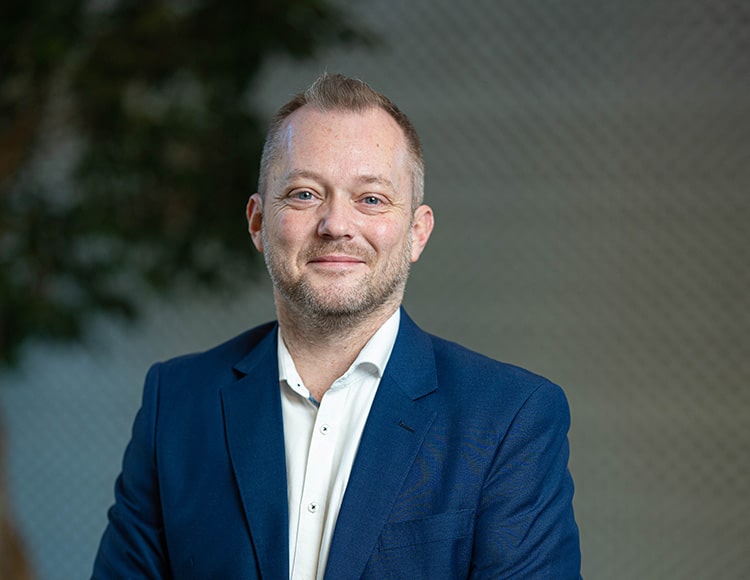 CONTACT US
Can we help you?
If you're interested to hear more about our community and business rentals in Odense, we're ready to answer your queries. We also offer a free tour. Enter your information in the form and we'll get back to you quickly.