From startup to success
Move your company to Syddanske Forskerparker, if you want it to grow
Office space in South Denmark?
Are you looking for an office space or a professional framework for your company? Or maybe a Danish department, a showroom or a contact office in Denmark?
At Syddanske Forskerparker (Science Parks of Southern Denmark) we offer to create the framework for you in Odense as well as in Kolding and Sønderborg.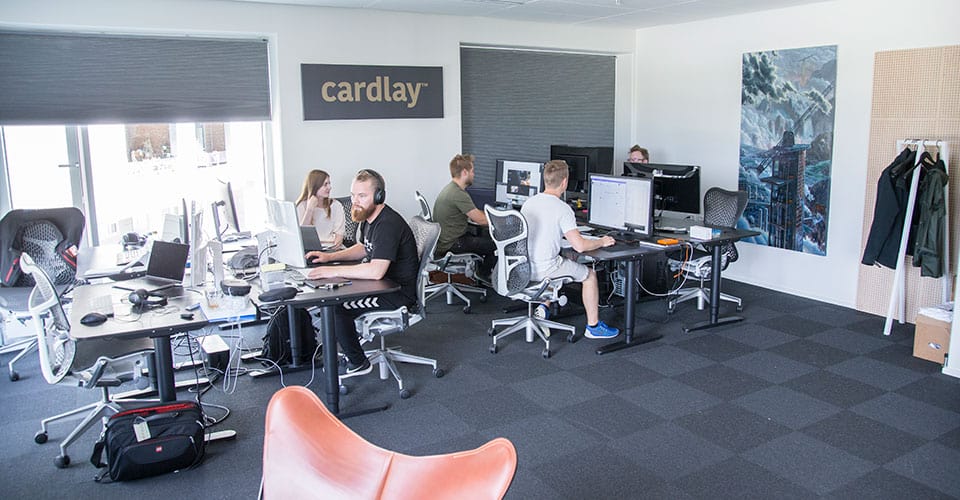 Who are we?
Syddanske Forskerparker is a privately owned fund with the purpose of running innovation and research facilities in the region of Sothern Denmark and to support entrepreneurship and high technology businesses like robotics, welfare technology, design, IT, green energy as well as health & environment.
Syddanske Forskerparker have been running start up environments for 25 years and have collected extensive knowledge of how best to support new companies and help them build a strong connection to local, regional, national and international collaborators.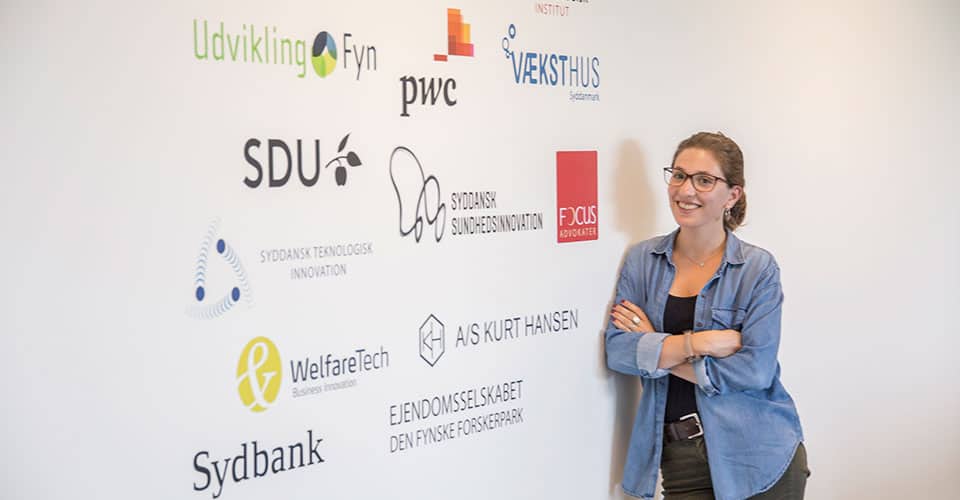 We offer
As a fund, we support entrepreneurship through:
Take Off – Start-up hubs for entrepreneur teams with an innovative product and a focused commercial interest. You will find Take Off environments in all 4 parks.
Future Innovators – Robotics and innovation days for the oldest school kids with focus on technical solutions for the future.
Capital – Syddanske Forskerparker own in association with Syddansk Universitet the investment company Syddansk Innovation, which invest in promising new companies with a significant potential.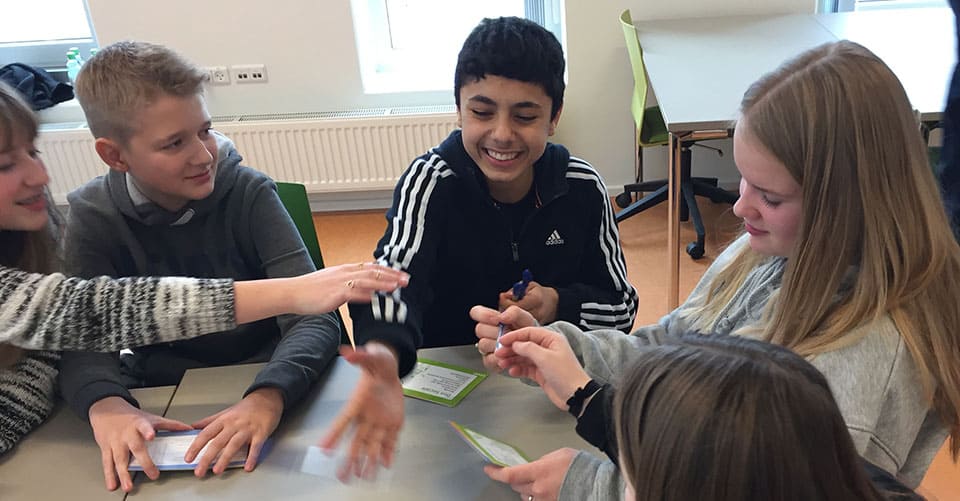 Where are we?
Syddanske Forskerparker has 4 different departments: Forskerparken and Videnbyen in Odense, Ellegården in Sønderborg and Pakhuset in Kolding. All the departments are placed close to universities and research institutions and with easy access from the motorway.
The 4 science parks accommodate more than 120 companies shared out over 23.000 m2 of office space. 700 people are employed in just one of the 4 parks and over 24.000 partners, conference guests and foreign delegation participants are visiting the parks every year.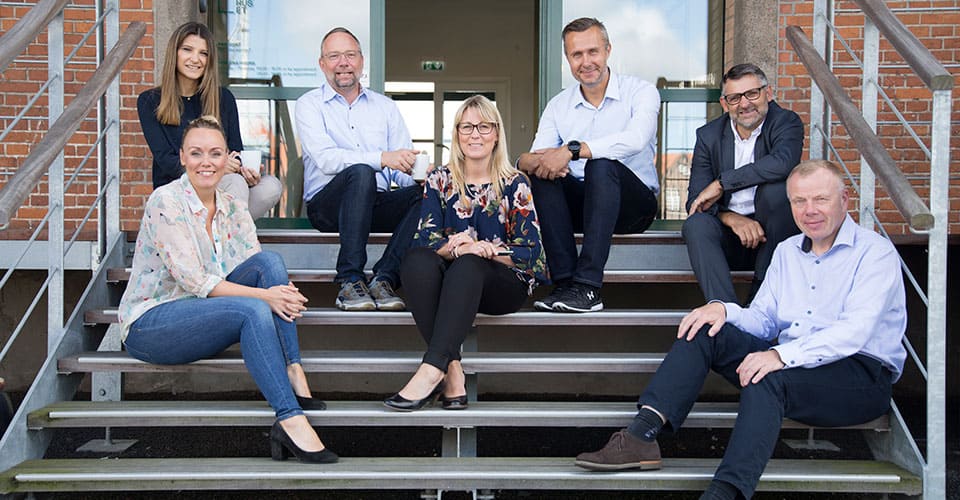 Pakhuset
Pakhuset (means The Warehouse) is the most recently added department in Syddanske Forskerparkers. The house works as a work-cooperation for educational institutions, entrepreneurs, and a selection of small companies I Kolding.
Pakhuset is close to the harbor in Kolding, it is also close to the train station, the city center and to education institutions. It is an environment where startup, growth and experience meets and creates an innovative structure.
In Pakhuset you can either rent a single office, a desk in a large shared office or just at meeting room for a day.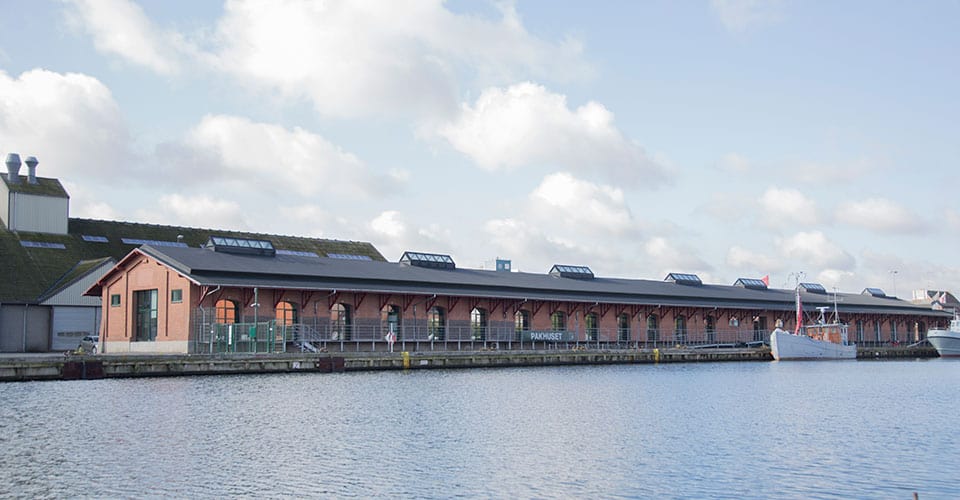 Videnbyen
Videnbyen  (means The Knowledge Town) is a fairly new place and the most recently added location in our portfolio. It has the perfect mixture of science, companies and educational institutions and is placed very close to SDU (The University of Southern Denmark) the 3rd largest university in Denmark. The building is build up like a little town, with office facilities, workshops, meeting and conference rooms, a café and common areas.
We offer the option to rent offices of variable sizes, a desk in a large shared office or an office just for the day. It is also possible to rent meeting and conference rooms or space for a larger event.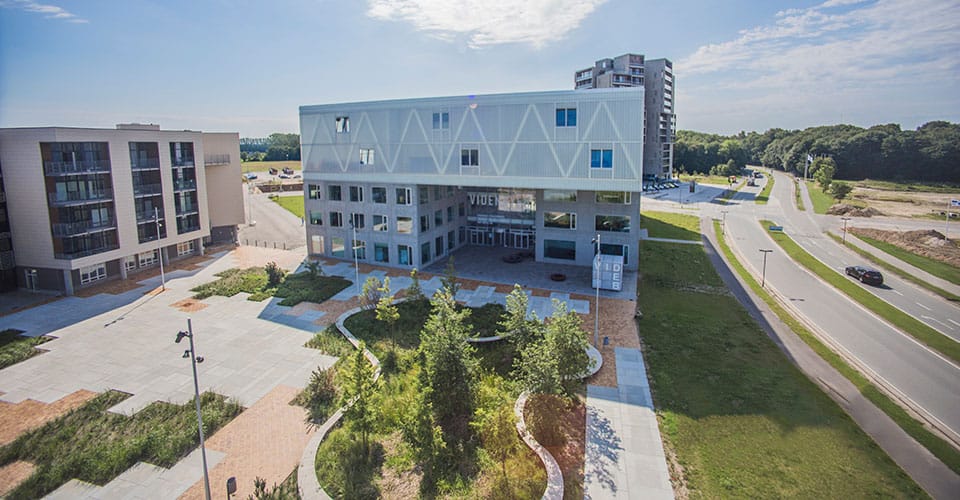 Forskerparken
Forskerparken (means The Science Park) is placed in Odense and is the force center for welfare and robot technology. It is an inspiring international environment with a central location in the center of Denmark, close to the motorway and the university. The facilities are used by Danish as well as international companies.
In Forskerparken we offer the option of renting a showroom, large office areas, single offices, a desk in a shared large office and it is also possible to rent conference and meeting rooms.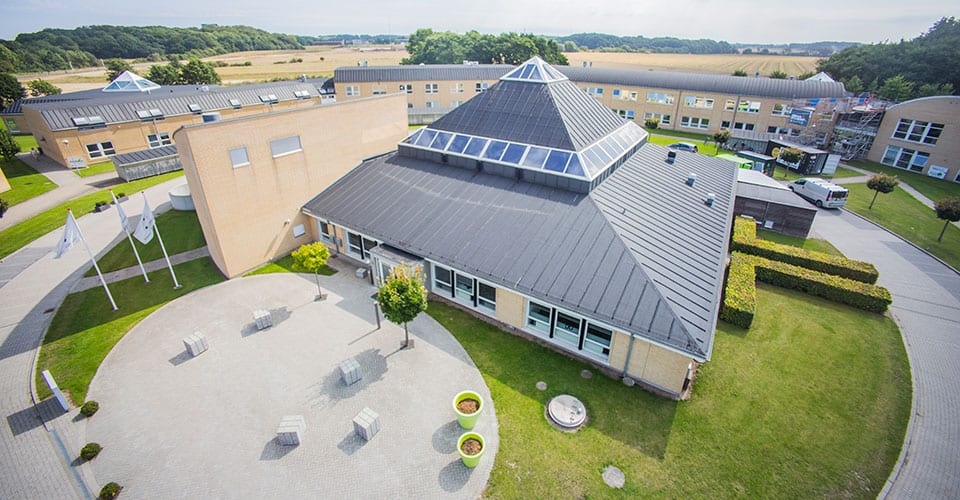 Ellegården
Ellegården  (means The Alder Farm) is situated on old farmland in the industrial area in Sønderborg, and is only 2 km from the city center and the university. In Ellegården you will find, small and large companies, meeting rooms, a reception and a cafeteria. This is an innovative place where startup companies meet companies in growth and experienced companies.
Here you can rent a single office or a whole office environment.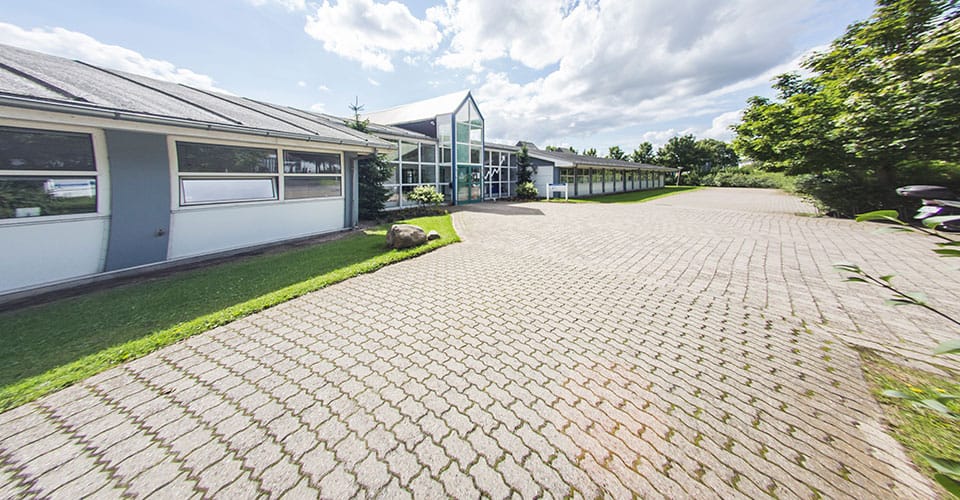 Rent space
We rent out office space on a daily basis and on a long term basis.
We have shared common offices where you rent a desk, small 1-2 person offices, office areas with several offices and a common area and we have showrooms, workshops, laboratories, meeting rooms and conference spaces. 
Contact the department where you would like to rent offices for a specific price.
Contact us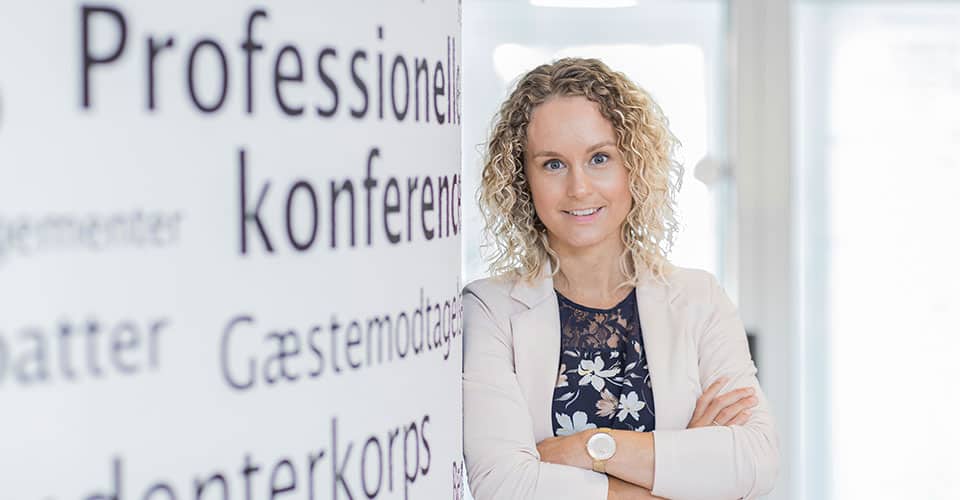 On the go
-if you need professional locations but have no need for a permanent office
With the 'On the go' deal you will become part of the largest community of growth focused companies in Denmark. You will get access to the facilities in 'Videnbyen', 'Forskerparken' and 'Pakhuset', you can use the meeting rooms, the common areas and the cafés when working and meeting with clients and business partners.
It is typically used by consultants and private businesspeople.
Price: 3700 DKK per quarter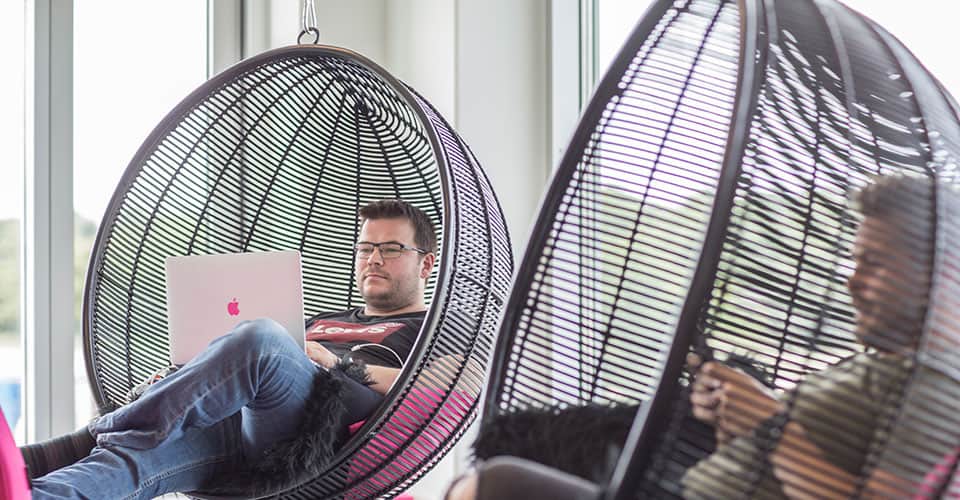 Plug n play
-a desk in a professional office environment
Plug 'n' Play is the solution for those who have the need for a workstation with short term notice of cancelation in a professional environment. You will get a company address and you can use the meeting facilities when meeting with business partners and you can invite them for lunch in the café. It is typically used by small companies with 1-3 people.
Price: From 2060 DKK per month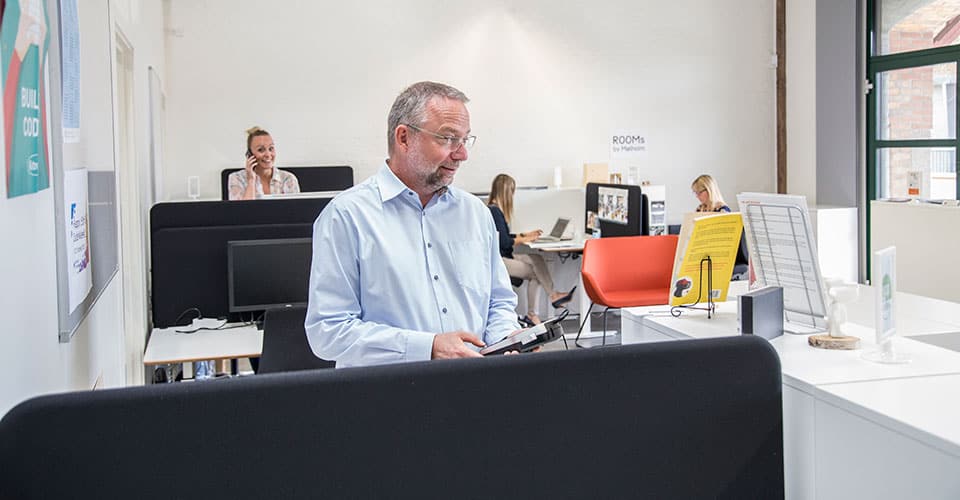 Space to grow
- Offices, showrooms and laboratories for companies in growth
We have offices ranging from 11 to 350 m2 and can find the perfect space to suit your needs. When renting office space with us you also get access to professional conference and meeting facilities, common rooms, lunch deals and solid IT-solutions.
Furthermore, we offer you a space in our professional network of innovative companies.
Price: contact us if you would like to rent offices for a specific price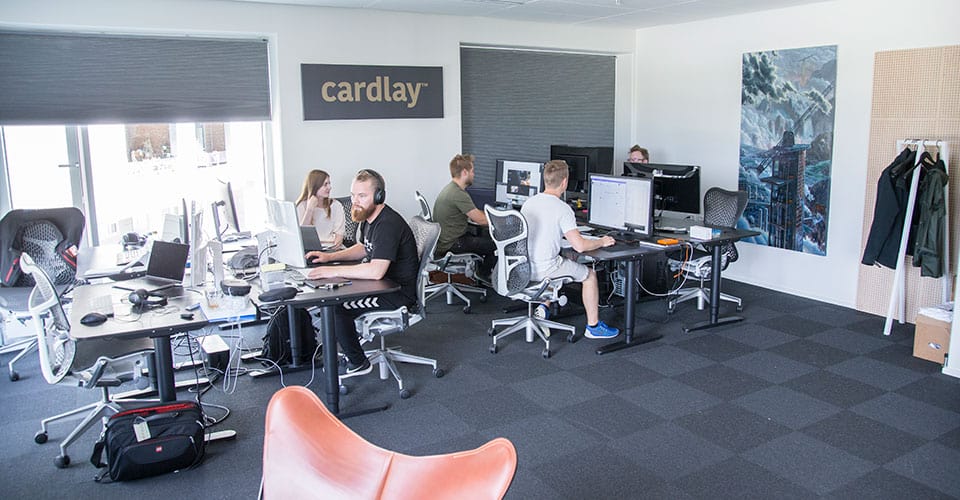 Build n´ Show
As a new thing Syddanske Forskerparker is now renting out 4 workshops in Forskerparken. They are 64 m2 each and with a 4 meter high ceiling. Each workshop also has large door openings, toilets, sinks and emergency showers. There is the option of attaching an office pavilion to the workshop and there is access to the café and the different work zones in Forskerparken. When renting a workshop, you also have free access to meeting rooms and free parking. Contact Forskerparken for prices and further information.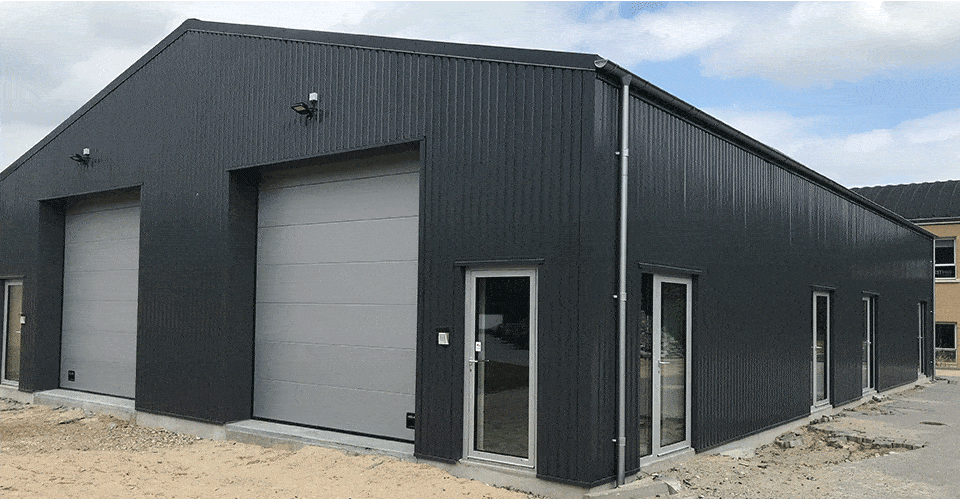 Meeting and conference facilities
Syddanske Forskerparker offers attractive meeting and conference facilities for all sorts of business events.
We can host everything from small 2-person business meetings up till conferences for 300 people, network meetings for 500 and exhibitions for a 1000 people.
All in all, more than 24.000 people have visited our facilities during the last year.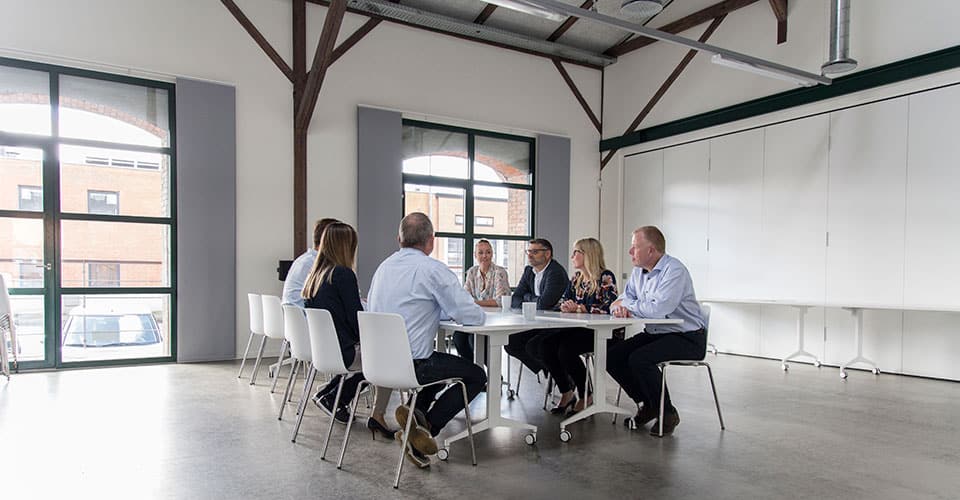 Contact us
If you would like any further information, feel free to contact us:
Peter Therkelsen
+45 51 90 91 81
[email protected]