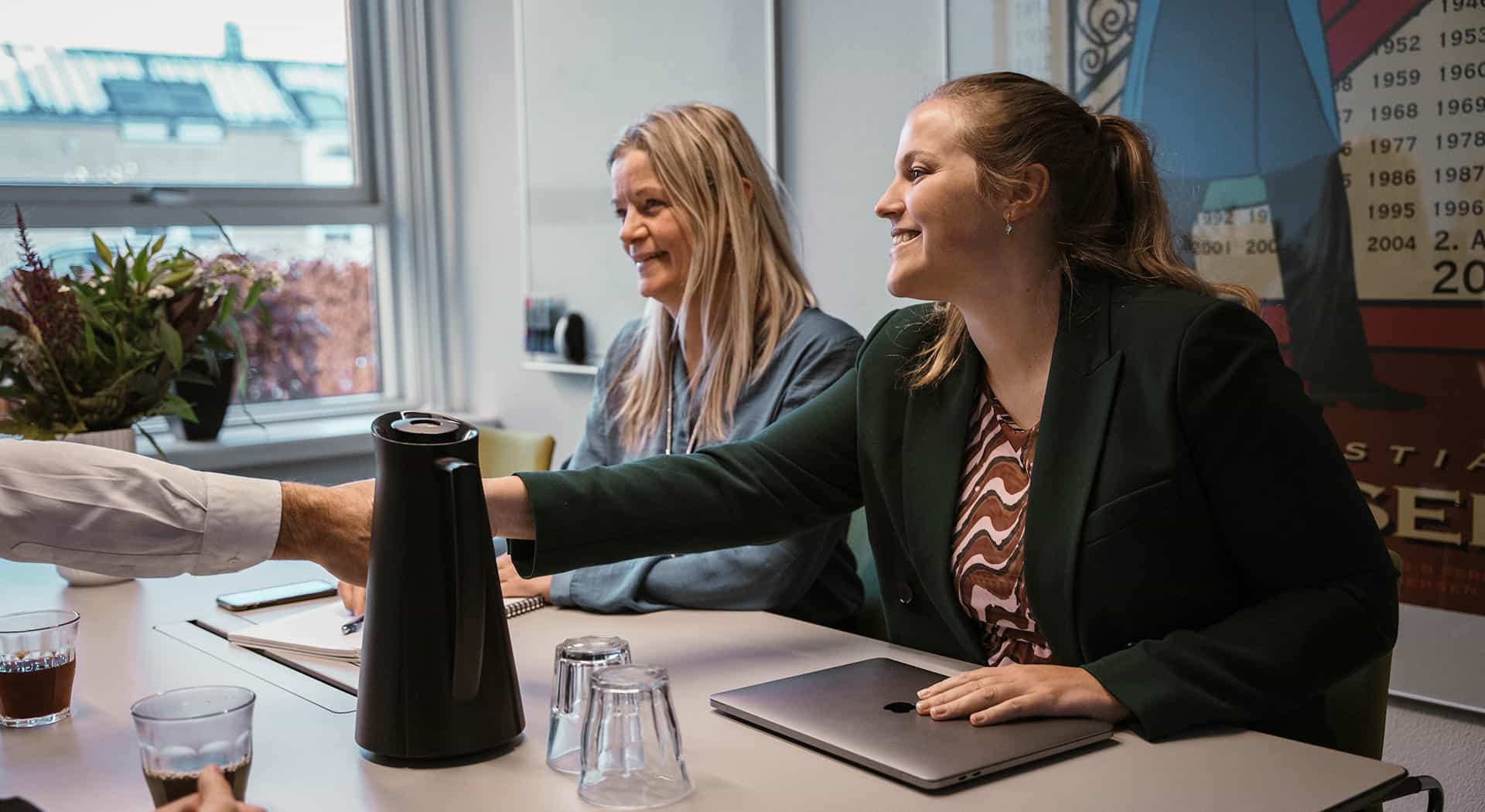 Rules and terms
Rules and terms
We protect your data. Read below how we treat
your data and how we use cookies.
Personal data
Science Parks of Southern Denmark upholds The EU General Data Protection Regulation and acts as both data controller and data processor.
When you as an individual contact us, we collect, register and use your data only to run Science Parks of Southern Denmark according to its regulations.

As a starting point, we only process regular personal data such as name, address, email, and phone number. There may be agreements later on that require your social security number, photos, bank details, and license plate number. We share your information with selected data processors with whom the necessary data processing agreements have been made. Science Parks of Southern Denmark deletes your data no later than five years after the completion of dialogue or activity with Science Parks of Southern Denmark. In some cases, the period may be shorter. If you want to know what data Science Parks of Southern Denmark has about you or wish to have your data deleted, you should submit a written request to: mbje@syddanskeforskerparker.dk. This also applies if you have given consent that you wish to withdraw.
Personal Information
Personal information refers to any kind of information that can be attributed to you to some extent. When you use our website, we collect and process such information. This happens, for example, through general access to content, newsletter subscriptions, participation in competitions or surveys, user or subscriber registration, purchases via the website, or other use of the website's services. We typically collect and process the following types of information: a unique ID and technical information about your computer, tablet, or mobile phone, your IP address, geographic location, and which pages you click on (i.e., your interests). To the extent that you explicitly consent and enter the information yourself, the following may also be processed: name, phone number, email address, and payment information. This would typically be in connection with creating a login or making a purchase.
Security
We have implemented technical and organisational measures to prevent accidental or unlawful deletion, disclosure, loss, deterioration, or unauthorised access, misuse, or other unlawful processing of your information.
Purpose
The information is used to identify you as a user, show you ads that are most likely relevant to you, record your purchases and payments, provide the services you have requested, such as sending a newsletter, and optimise our services and content.
In collaboration with Cookiebot, Science Parks of Southern Denmark is cookie- and GDPR-compliant.
Purpose of using cookies
Create and manage your account
Send you information and marketing materials
Conduct surveys and analyses
Respond to customer inquiries and provide support
Analyse data, including automated systems and machines, to improve our services and your experience.
Who has access to the data
Science Parks of Southern Denmark's employees and the IT manager have access to the data. When an employment relationship ends, rights are deleted.
Tredjeparter med adgang til cookies
Morningtrain
Morningtrain ApS is a third-party digital agency associated with Science Parks of Southern Denmark.Morningtrain only has access through an encrypted portal called LastPass. LastPass is highly encrypted with algorithms that ensure complete security in the cloud. Morningtrain has access to data from Google Analytics and CMS, which are solely used for statistics and reporting purposes. Access is encrypted at the device level and kept secret from LastPass itself. Therefore, only Morningtrain employees have access to this data. With two-factor authentication, this service is made even more secure. When an employment relationship ends at Morningtrain, the former employee is removed from all access points in LastPass. You can read about how Morningtrain handles data here.
Data Retention Period
Server logs are kept for 14 days, after which they are deleted. Server logs include IP address, path, and any occurring errors. This information is exclusively used for troubleshooting and traffic analysis. Information from GDPR inquiries is kept for 14 days after the case is closed, after which it is deleted. Data is stored in Google Analytics for 26 months and is used for internal statistics and reporting purposes.
Data Security Measures
With an SSL certificate from our hosting provider, we ensure that all data transmitted between web browsers and servers remain secure, private, and integral through SSL encryption. Through SSL, we guarantee that all data remains private.
Procedure for System Failures or Hacking
If, contrary to expectations, our site is hacked, customers will be informed. Customers will also be informed about any leaked data and the extent of the breach. In this process, we will work diligently to resolve the issue and prevent it from recurring.
Rights Regarding Personal Data:
If Science Parks of Southern Denmark processes information about you, you have several rights as a data subject:
You have the right to request access, rectification, or deletion of your data.
You also have the right to object to the processing of your data and, in certain cases, restrict the processing of your data.
In particular, you have an unconditional right to object to the processing of your data for direct marketing purposes.
If the processing of your data is based on your consent, you have the right to withdraw your consent at any time. The withdrawal of your consent will not affect the lawfulness of the processing carried out before your withdrawal.
You have the right to receive the personal data you have provided in a structured, commonly used, and machine-readable format.
You can always lodge a complaint with a supervisory authority, such as the Danish Data Protection Agency (Datatilsynet).
Events and Contact

Contact Forms and Pop-ups
On www.syddanskeforskerparker.dk, visitors can contact Science Parks of Southern Denmark's staff in various ways. For example, you can request to be contacted about office space, meetings/courses/conference offers by submitting a contact form. The information from the contact form is only sent to the recipient's email and is deleted from the recipient's mailbox within six months after the inquiry is made.
Smaller Events
You can register for Science Parks of Southern Denmark's events at www.syddanskeforskerparker.dk. Registrations are automatically deleted after six months. By signing up for one of our events, you accept that situational photos and/or videos may be taken for general marketing purposes. Any statements and portraits are supported by a consent declaration involving the individuals.
TV Surveillance in Videnbyen
Video surveillance is conducted in the entrance area and common area of Videnbyen for crime prevention purposes. The surveillance is clearly signposted. The footage is not disclosed unless there is suspicion of criminal activities. Video recordings are automatically deleted after 30 days unless a dispute arises.
Information on personal data transmitted to Fonden Syddanske Forskerparker (Science Parks of Southern Denmark) after May 25, 2018
We process your data for the following purposes:
Fonden Syddanske Forskerparker (FSDF) (Science Parks of Southern Denmark) is a business foundation that operates research parks in the Region of Southern Denmark. The main activity is letting facilities and fostering networking for development and growth. Fonden Syddanske Forskerparker is both a data controller and data processor. If you have any questions, comments, or complaints about Science Parks of Southern Denmark's processing of personal data/consent, you can always contact us in writing at: mbje@syddanskeforskerparker.dk
Your request must be signed by you and include your name, address, telephone number, email address, and the specific date of any event, if applicable.
Science Parks of Southern Denmark will provide information regarding your request within one month of receiving it.
Cookies
The website www.syddanskeforskerparker.dk uses cookies – text files that are stored on your computer, mobile phone, or similar device with the purpose of recognizing it, remembering settings, performing statistics, and targeting ads. Cookies do not contain harmful code such as viruses.
It is possible to delete or block cookies. See instructions: http://minecookies.org/cookiehandtering
If you delete or block cookies, ads will become less relevant to you, and they will appear more frequently. You also risk the website not functioning optimally, and there may be content you cannot access.
See also this list of: Frequent third parties in digital advertising.
What are cookies?
Cookies are small text files that can be used by websites to make a user's experience more efficient.
The law states that we can store cookies on your device if they are strictly necessary to ensure the delivery of the service you have explicitly requested to use. For all other types of cookies, we need to obtain your consent.
This website uses various types of cookies. Some cookies are set by third-party services that appear on our pages.
The first time you visit the Syddanske Forskerparker website, you automatically receive one or more cookies. You also receive cookies when you perform searches or visit sub-pages on our site.
A cookie is a text file stored in your web browser, which registers you as a unique user. Cookies streamline your internet use because your actions are remembered, so you don't have to start over every time you use the internet.
Cookies are used to keep statistics on the number of users and to collect information for Google about who they are and what they read about. We use this to customize content and advertising.
If you do not want information to be collected, you should delete your cookies (see instructions) and refrain from further use of the website. Below we have elaborated on which information is collected, their purpose, and which third parties have access to them.
We use cookies to customize our content and ads, to show you social media features, and to analyze our traffic. We also share information about your use of our website with our partners in social media, advertising partners, and analysis partners. Our partners may combine this data with other information you have provided to them or that they have collected from your use of their services.

Categories of cookies
Necessary – Necessary cookies help make a website usable by enabling basic functions such as page navigation and access to secure areas of the website. The website cannot function properly without these cookies.
Preferences – Preference cookies allow a website to remember information that changes the way the website looks or behaves. E.g., your preferred language or the region you are in.
Statistics – Statistical cookies help website owners understand how visitors interact with websites by collecting and reporting information anonymously.
Marketing – Marketing cookies are used to track visitors across websites. The intention is to display ads that are relevant and engaging for the individual user and thus more valuable for publishers and third-party advertisers.
Unclassified – Unclassified cookies are cookies that we are in the process of classifying together with the providers of the individual cookies.