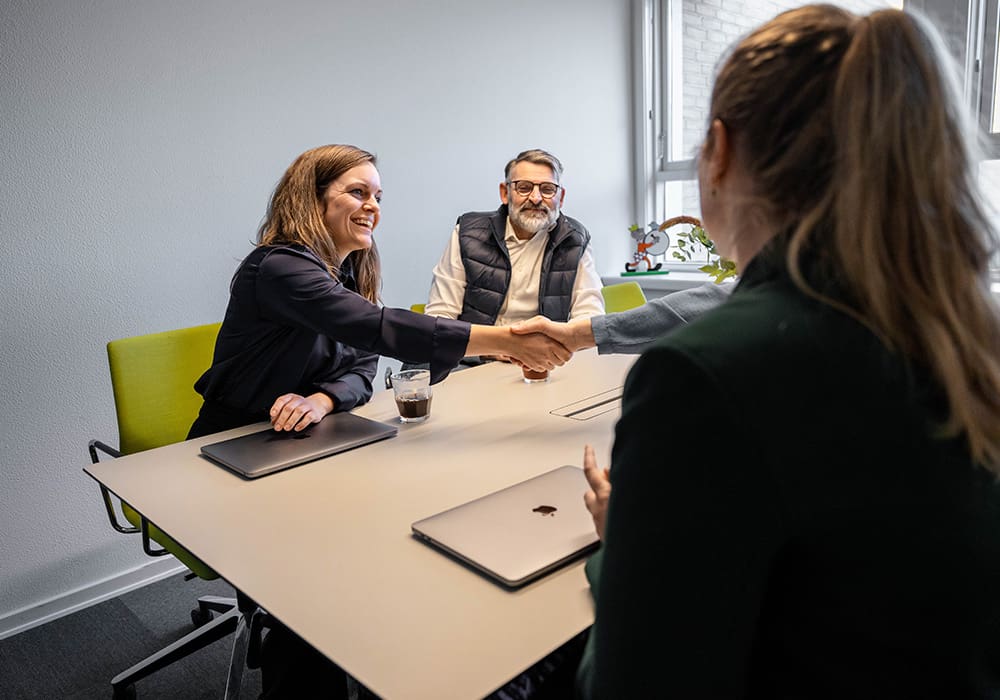 THE COMMUNITY IN FORSKERPARKEN
Forskerparken supports start-ups and scale-ups
Forskerparken supports start-ups and scale-ups and has as its target to further innovation and growth by making the framework for dynamic and knowledge-based commercial development. The park offers several services and facilities, among them offices and meeting rooms, networking possibilities and collaboration with the University of Southern Denmark.
We offer:
A strong community
Flexible facilities
Prof. meeting rooms
Good communal areas
FACILITIES
Facilities in Forskerparken

Forskerparken offers several facilities and possibilities for companies wishing to work in an innovative environment together with other companies.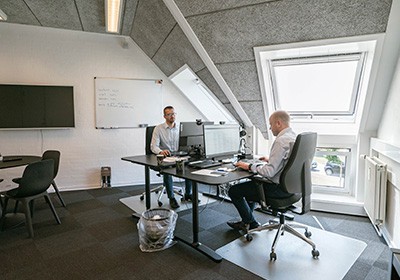 Offices and workshops
Forskerparken has several different types of offices and workshops that companies can rent. The locations include several shared services such as cleaning, reception, meeting rooms, parking and cafeteria.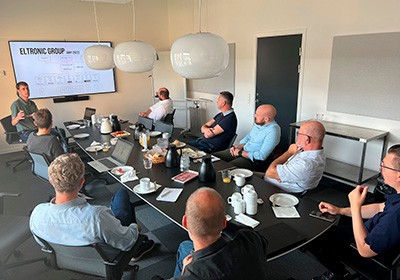 Professional networks
Forskerparken facilitates knowledge exchange and professional networks to stimulate and support your business.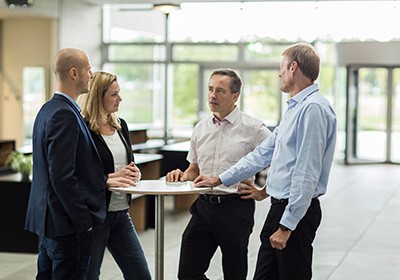 Research and students
Forskerparken works closely with the University of Southern Denmark and the companies in Forskerparken therefore, have easy access to students who can help drive their projects forward.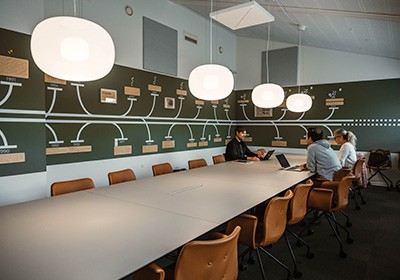 Conference- and meeting facilities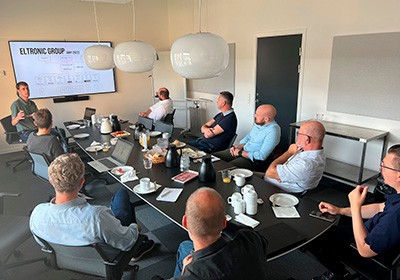 Professional networks
Forskerparken facilitates knowledge exchange and professional networks to stimulate and support your business.
ADVANTAGES
Advantages for companies
in Forskerparken
As part of Forskerparken's community, you'll have access to the following:
COMMON CAFETERIA
A common cafeteria with the possibility to enter a lunch scheme and catering for meetings
FREE PARKING
Free parking right by your door
free wifi
Free WIFI
MANNED RECEPTION
Manned reception with greeting of guests and handling of packages
ARRANGEMENTS
Free social and professional activities
FREE TEA AND COFFEE
Free tea and coffee for all employees
OFFICE CLEANING
Professional weekly office cleaning
FREE MEETING ROOMS
Free booking of meeting rooms
RUNNING CLUB
Speed up your thought processes by taking a run in beautiful nature
PRINTERS / SCANNERS
Free use of printers and scanners
walk & talk
Forskerparken is surrounded by beautiful nature to which we've added meeting paths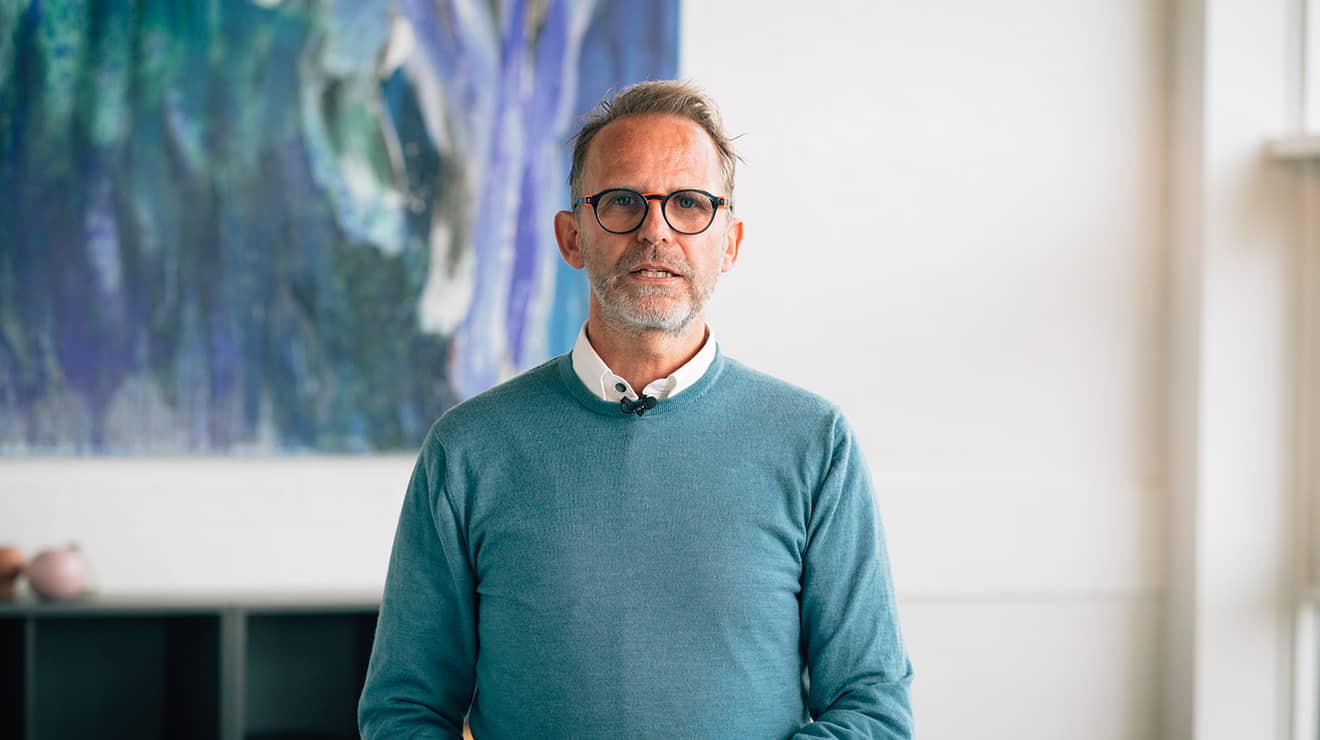 "Professional networks
for automation"
Odense is a trendsetter in robotics and especially
the networking group within automation suits
our business very well.
FIND YOUR WAY
Find your way to Forskerparken
Find your way to Forskerparken
ARRIVAL BY CAR
When you visit Forskerparken, you can use the large free parking space right outside. If you drive an electric car, you can charge it at the Clever station while you're inside Forskerparken. Forskerparken is situated only a few minutes from the E20 motorway (exit 50) and approx. four kilometres from Odense C.
ARRIVAL BY BUS
The closest bus stop from the train station by bus 161 og 162 is by Stærmosegårdvej – approx. one kilometre from Forskerparken. From the bus stop, called "Munkebjergvej/Stærmosegårdsvej", you'll turn left and cross Niels Bohrs Allé, continue along Munkebjergvej (walk on the left-hand side of the road) until you arrive at Forskerparken. Turn left, then right.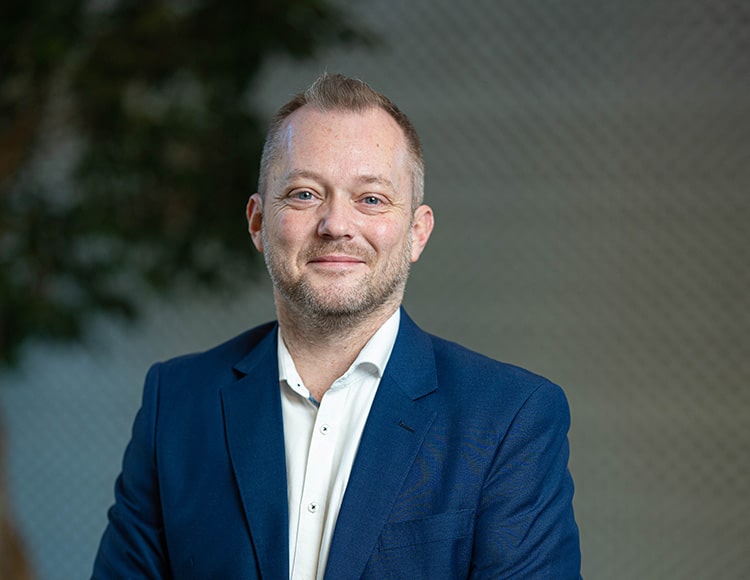 Kontakt os
Are you interested
in hearing more?